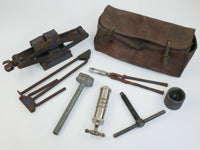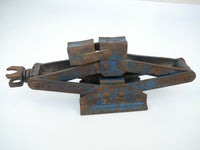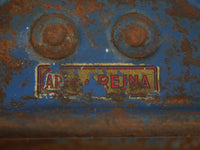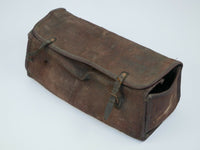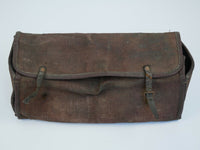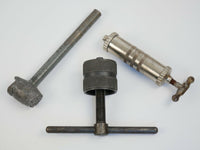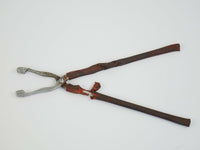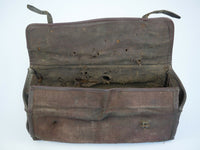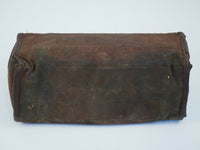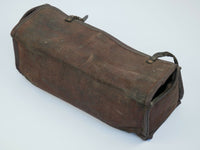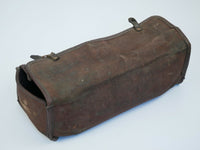 1951-52 Ferrari 212 Tool Jack Kit 166 195
A spectacularly rare original Ferrari 212 jack kit. 
This kit was acquired from the Bajol estate. 
Original faded red canvas Ferrari 212 tool case. Missing one buckle and quite worn, especially inside  

Original Ferrari 212 Rejna jack & handle. Blue paint still present in areas and original Rejna sticker visible

Original Ferrari 212 spark plug tongs with fragile red insulation intact 

Original Ferrari 212 grease gun 

Original Ferrari 212 used lead mallet

Original Ferrari 212 hub puller (size 42).
With only a small handful of original 212 jack kits being known to exist, this represents a genuinely unrepeatable opportunity to complete your 212 and astonish the judges on the Concours field!