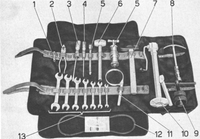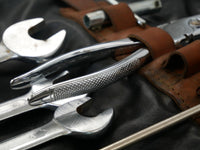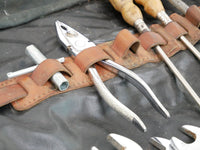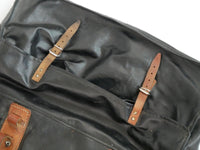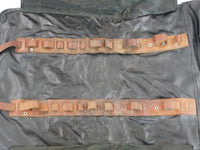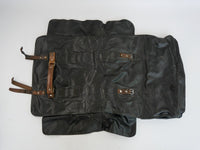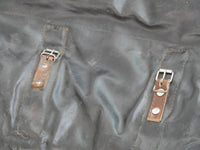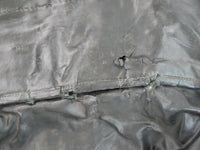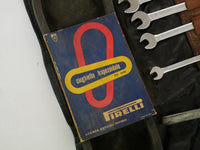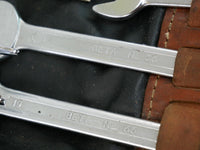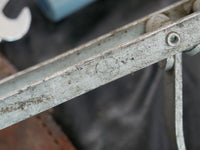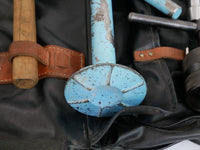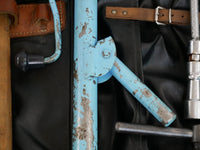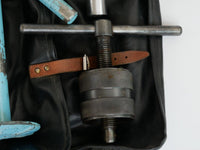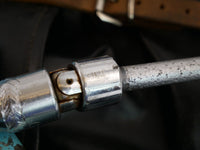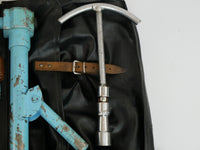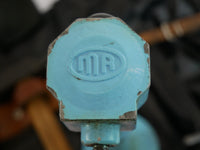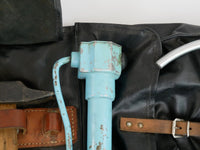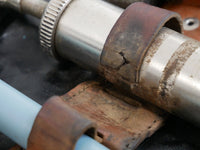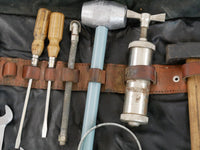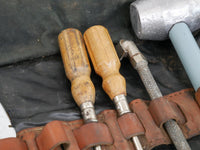 1960-65 Ferrari 250 330 Tool Kit SWB GTO GTE Lusso
An original and Concours correct Ferrari 250 tool kit, suitable for outside plug engined cars such as the Lusso, GTE, SWB and GTO. Also suitable for series 1 330 GT.
This totally complete kit includes:
Original Ferrari 250 tool bag. In good overall condition. A few rivets have been replaced over the years, and there is one break to the leather hold down webbing where there grease gun lives. A few cracks to the black vinyl, but overall a nice presentable bag, and most importantly a 100% guaranteed original Ferrari 250 item. 
Original Ferrari 250 MR jack in very good condition, still in original paint. 
Original Ferrari 250 spark plug wrench with correct markings
Original Ferrari 250 hub puller 
Original 500 gram mechanic's hammer
Original Ferrari 250 grease gun with correct flexible braided extension
Original Ferrari 250 oil filter wrench with correct Carello insignia
Original Ferrari 250 Beta No. 55 spanners, complete set sizes 8-22mm
Reproduction Ferrari 250 lead mallet
Original pair of Ferrari 250 screwdrivers
Original Ferrari 250 pliers 
Original Ferrari 250 Weber jet key
Original period Pirelli fan belt 
A wonderful kit for any Concours endeavours.