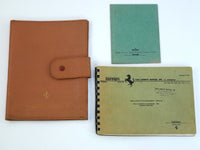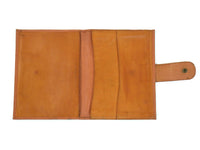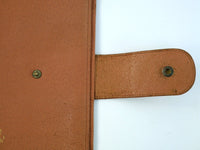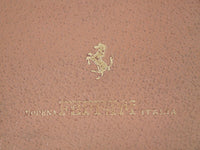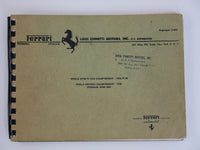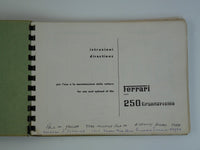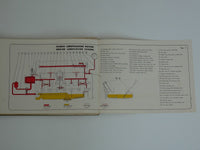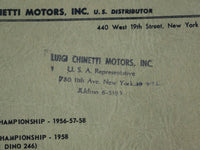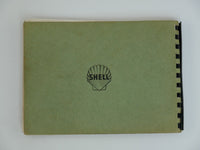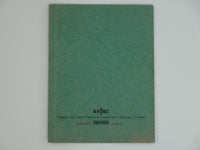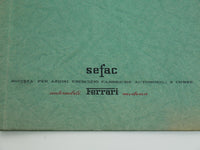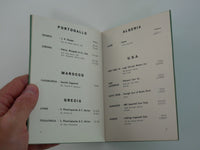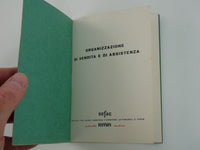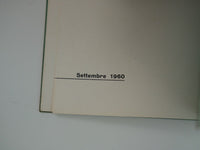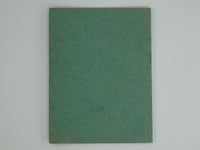 1960 Ferrari 250 GT Owner's Manual Pouch Set Dealer Directory Handbook
An extremely rare
original
 owner's manual pouch set correct for a 1960 Ferrari 250 GT. This lot consists of:-
Original 1956-60 Ferrari 250 GT leather manual pouch. This is in good overall condition, with signs of light use and patina, but no untoward damage and with very supple leather. Beautiful!
Original 1958-60 Ferrari 250 GT combined owner's handbook and parts catalogue. This manual was typically supplied with Chinetti supplied cars and indeed there is a Chinetti stamp on the front cover. Good condition throughout.
Original 1960 Ferrari worldwide sales and service directory, perfect condition and extremely hard to find. 
This set is Pebble Beach befitting for any 1960 Ferrari 250 California Spyder, PF Coupe or Cabriolet, Testa Rossa, TDF or SWB Berlinetta.