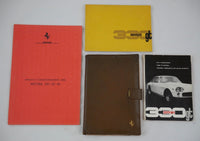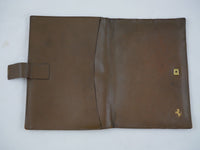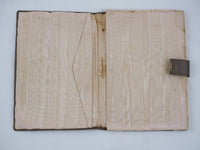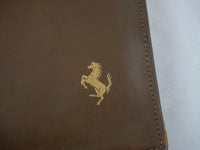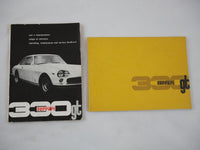 1965-66 Ferrari 330 GT Manual Pouch Set
A set of original 330 GT owner's manuals. Lot consists of:
1) Leather pouch, good clean leather with some minor wear, some soiling and wear to silk lining
2) Owner's handbook with 1965 revisions and 1965 dashboard supplement, some minor wear to spine, inner pages are very good
3) Spare parts catalogue, pristine
4) 1965 330 GT air conditioning workshop manual, pristine.
Everything is original and correct for your 1965-1966 330 GT.