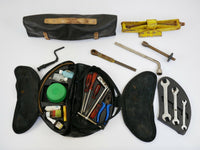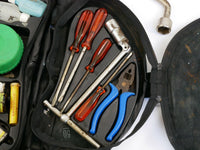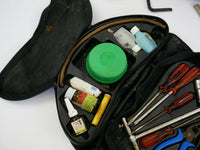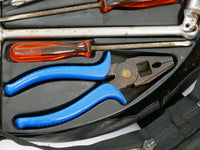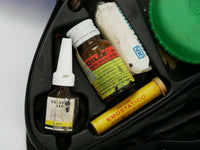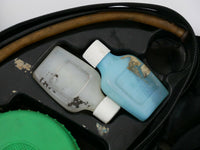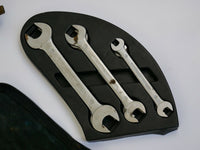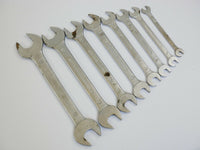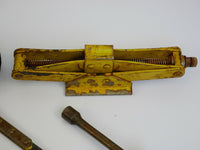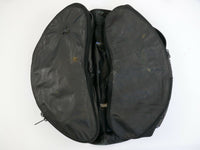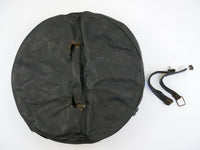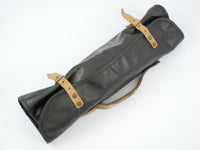 1979-85 Ferrari 400i Tool Jack First Aid Kit 400 GT 412 365
A rare tool, jack and first aid kit as supplied with some 400 and 412 models. This style of kit sits in the spare wheel well. Rarer than the briefcase style tool kit. 
All of the tools are present and original, and most of the first aid kit is there. The case is in poor condition as shown by the photos. The jacking kit is in good condition.
Excellent value at the price suggested.