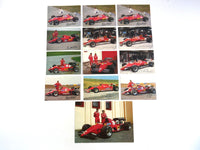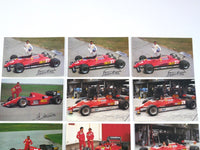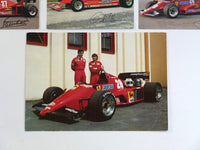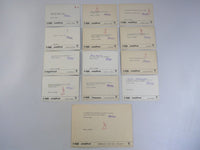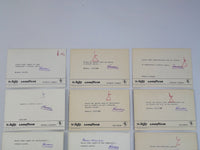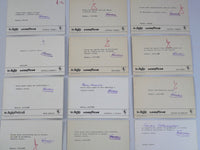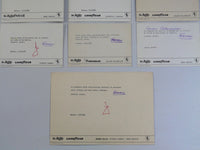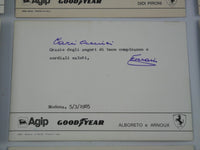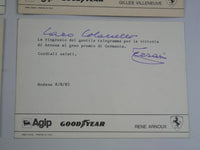 1981-86 Ferrari F1 Postcard Collection ALL SIGNED BY ENZO! Villeneuve Alboreto
An intriguing collection of 13 original Ferrari postcards, all signed by Enzo Ferrari! I bought these via the old Sales Director of Maranello Concessionnaires in the UK. All of these postcards were received by Colonel Ronnie Hoare during the 1980s and they are all signed by Enzo Ferrari. One postcard is casually inscribed "Caro Colonello" - "Dear Colonel". Although some of the images on the front are duplicated, all of the messages are different. They are all in very good condition. 
A wonderful series of rare Enzo signed Ferrari postcards and with a unique provenance.